CFO / VICE PRESIDENT WESTERN CANADA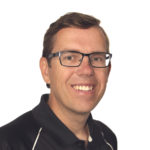 Robert has extensive experience working in development, project management, construction and facility management of recreational projects.  His finance career began 20 years ago in the telecommunications industry and transitioned to the architectural and engineering business after five years.  Robert has now been Controller of Nustadia Recreation Inc. (NRI) for over 14 years and has had significant involvement in a majority of NRI's work during that time.
During his career Robert has been responsible for the finance side of many development and project management jobs including:
Condominium Projects
Office Buildings
Multi-pad Indoor Ice Facilities
Soccer/Ice Facilities
Spectator Ice Facilities
As well as the development side of NRI's business, Robert continues to supervise NRI's finance and admin team that provide the finance function at each of NRI's managed facilities.  Robert has also played a key role in developing the management and control framework that is included in NRI's Best Practices Document.
EDUCATION & CREDENTIALS
Bachelors of Commerce, University of Calgary
Certified Public Accountant (CPA)
Certified Management Accountant (CMA)