VICE PRESIDENT BUSINESS DEVELOPMENT
GENERAL MANAGER – SUPERIOR PROPANE CENTRE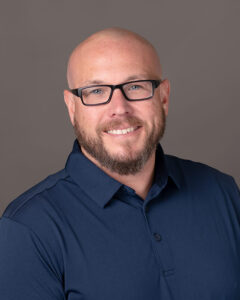 As Vice President, Business Development for Nustadia Recreation Inc. (NRI), Nicholas (Nick) Frizzell is the lead coordinator for business development and proposals. Working closely in a team with the CEO, President and Senior Vice President to coordinate NRI's approach to major proposals, Nick coordinates the strategic direction for such work for our clients.  As General Manager, Nick holds management responsibilities, marketing initiatives and strategic direction for 6 ice pads within the City of Moncton, facility community rooms, gymnasium, walking track, 2 restaurants and a café.
Prior to joining NRI, Nick has done strategic consulting work with the City of Fredericton, Corporate Wellness Plan, Town of Oromocto, Leisure Services Marketing Plan and with the Government of New Brunswick as technology support for the New Brunswick Regional Wellness Networks.  Research interests include Private Public Partnerships for municipal recreation departments, marketing for leisure services, strategic planning in the recreation setting, Non-Profit organizations and motivations and accountability of board members as well as at-risk youth and their need for recreation.
In his role as General Manager Moncton, Nick oversees the following facilities:
Superior Propane Centre (SPC), Moncton, NB
Crossman Community Centre / Kay Arena, Moncton, NB
Moncton Coliseum & Legend's Restaurant, Moncton, NB
City of Moncton Sports Fields & Green Spaces, Moncton, NB
Stade Croix Bleue Medavie Stadium, Moncton, NB
EDUCATION & CREDENTIALS
Bachelor of Arts, St. Thomas University (STU)
Masters of Business Administration (MBA), University of New Brunswick (UNB)
Masters of Sport and Recreation Administration (MASRA), University of New Brunswick (UNB).
PROJECT SPECIFIC EXPERIENCE
Chatham-Kent City Hall, Library, Museum, Art Gallery + Event Centre Project Management & Development Services, Chatham-Kent, ON
Kitigan Zibi Anishinabeg First Nation Arena Feasibility Study, Kitigan Zibi Anishinabeg, QC
Alderville First Nation Arena / Walking Track & Splash Pad Feasibility Study, Alderville, ON
City of Dieppe Recreation Master Plan, Dieppe, NB
City of Fredericton Field House Feasibility Study, Fredericton, NB
Lunenburg County Lifestyle Centre, Bridgewater, NS
Eel Ground First Nation Recreation Centre Feasibility Study, Eel Ground, NB
Membertou Sport & Wellness Centre, Membertou First Nation, Membertou, NS
Antigonish Arena Study, Antigonish, NS
Pictou County Wellness Centre, Pictou County, NS
BMO Centre, Bedford, NS
Superior Propane Centre, Moncton, NB
Crossman Community Centre / Kay Arena, Moncton, NB