CHIEF EXECUTIVE OFFICER (CEO)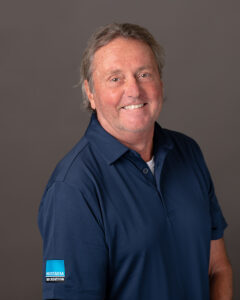 Bennet Sproule (Ben) is one of the principal founders of Nustadia Recreation Inc. (NRI) and has worked exclusively in the recreation facility development field for over 30 years. He has both managed and directed the design, development, operations, marketing and construction of a large percentage of the recreation facility projects across Canada.  Ben performed design review and project services for both the Air Canada Centre in Toronto and GM Place in Vancouver as part of his role as owner's representative. He was also a member of the Ontario Recreation Facilities Association for fifteen years and was a past director and partner of the PBK Group of Companies (the parent company to NRI at that time).
Ben is one of Canada's acknowledged experts in the development of Public Private Partnerships in the recreation field and has been an invited speaker at the Canadian Council for Private Public Partnerships annual convention. He remains active as NRI's principal representative on new public / private developments and operating contracts in the leisure and recreation field.
EDUCATION & CREDENTIALS
Bachelor of Engineering (Structural), McMaster University
Canadian Society of Civil Engineering, National Conference Chairman
PROJECT SPECIFIC EXPERIENCE
Merlis Belsher Place, University of Saskatchewan, Saskatoon, SK
Crosslink County Sportsplex, Grande Prairie, AB
RBC Centre, Dartmouth, NS
Pictou County Wellness Centre, Pictou County, NS
Libro Credit Union Complex, Amherstburg, ON
LCI Sports Centre, Toronto, ON
Youngs Sportsplex, Welland, ON
BMO Centre, Halifax, NS
Co-operators Centre – Evraz Place, Regina, SK
William P. Wilder '40 Arena & Sports Complex, Toronto, ON
Mohawk 4-Ice Centre, Hamilton, ON
Coliseum Feasibility Study, Medicine Hat, AB
Coliseum Business Plan, Moose Jaw, SK
Superior Propane Centre, Moncton, NB
Sleeman Centre, Guelph, ON
USask Arena Study, Saskatoon, SK
Progressive Auto Sales Arena, Sarnia, ON
Western Fair Recreation Complex, London, ON
K C Irving Centre, Bathurst, NB
TD Station, Saint John, NB
Iroquois Park 4 Pad Addition, Whitby, ON
Ice Sports Centre Scarborough, Scarborough, ON
Corner Brook Civic Centre, Corner Brook, NF
Ice Sports Centre Etobicoke, Etobicoke, ON
Ice Sports Centre Oakville, Oakville, ON
Acton Recreation Centre, Acton, ON
Ice Sports Centre Oshawa, Oshawa, ON
Parkdale Arena Renovations, Hamilton, ON
Albert McCormick Rec Complex, Waterloo, ON
South Windsor Twin Pad Arena, Windsor, ON
Inch Park Arena Renovations, Hamilton, ON
Garden City Arena Renovations, St. Catherines, ON
Galt Arena Gardens, Cambridge, ON