VICE PRESIDENT MARKETING AND PROMOTIONS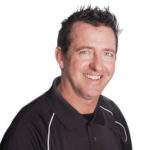 With over 20 years of experience in the sport and recreation field, rresponsibilities include initiating corporate program(s) to sell advertising, naming, and building additional municipal arena advertising contracts. Organize a data base for the advertising and sponsorship programs in each building and track progress/sales. Establish a 'branded' approach to national and regional sponsors and cross market these opportunities. Create and implement a best practices program for advertising and sponsorships in the recreation field.
Created in 2007, Brad helped establish, Nustadia Media and now oversees sales in over 100 arenas and reaches over 25 million prospective customers for clients throughout Canada. Has managed multiple advertising campaigns for clients such as Tim Hortons, Scotia Bank, EA Sports, Bauer, Nike, First Choice Haircutters, McDonalds and many others.
EDUCATION AND CREDENTIALS
Diploma of Volunteer Management & Recreation Leadership, Mohawk College.
EXCLUSIVE MUNICIPAL & THIRD-PARTY CONTRACTS:
City of Hamilton
City of Welland
City of Thorold
City of St Catharines
City of Burlington
City of London
City of Brantford
Town of Grimsby
Brant County